CoolPhotoTools.com
#106: One Flash Transmitter too far, Free DXO, and A Diaper Lens Bag!
In this episode, Jay and Rhonda discuss the DXO Optics Pro 9 free offer, Magic-Picture.com's collection of photo editors, the new Sony A99, a Light Fest in your neighborhood and a retro lens bag that reminds Jay of diaper bag beer cooler!
Links:
DXO Optics Pro 9 Free Until Feb 29
Magic-picture.com Best Image Enhancement Tools of 2016
Photoshop UK Price Hike Imminent?
Canon Pellix Beam Splitter Camera
Adorama Flashpoint Zoom Li-ion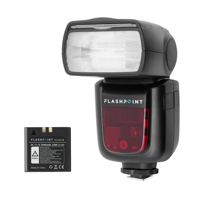 Parker Walbeck _ TheLightFest.com
ONA Brings Back the Classic Barrel Style Lens Bag with the New Beacon via PetaPixel.com
PopPhoto.com Wedding Tips from Ryan Brenizer
If you enjoy the Cool Photo Tools Podcast and website, we thank you so much! If you would be so kind, help us continue by patronizing our sponsors.
Amazon.Com Cool Photo Tools Store!
Adorama.com: More Than A Camera Store!
SkillShare.com Get Your First 3 Months for $0.99! (cancel anytime)
LifePixel.com
Kelly Moore Camera Bags
Topaz Labs.com - Photoshop Plugins
GraphicRiver.net - Photoshop Actions